Quality Management System For Medical Devices
Outsource Your Quality System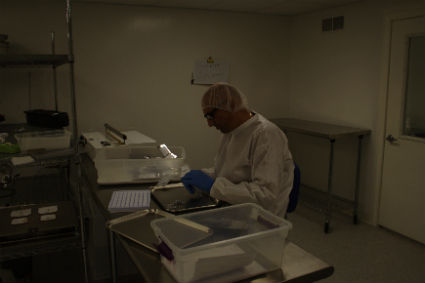 Implementing and maintaining a medical device quality system is a time-consuming, resource-intensive and expensive process.
Accumedix has leveraged over 90 years of medical device quality experience into a subscription-based quality system ready for your company to deploy.  We also maintain on staff an ASQ Certified Quality Engineer and Quality Auditor.
Our complete medical device quality management system contains all of the processes, procedures and audit schedules needed for your company to maintain compliance without having to hire consultants or deploy internal resources.
Our quality system is compliant to ISO 9001, ISO 13485, 21 CFR 820, the Medical Device Directive, and SOR/98-282.
By using our base quality management system and tailoring it to fit your needs, we can move your company into a compliant quality system in weeks rather than months. Furthermore, our subscription-based fee is significantly less than the cost of implementing your own quality system from scratch.
You'll have the confidence of knowing that when an external auditor arrives to audit your quality system, they'll be showing up at our door.
Our Solution
Accumedix provides a unique Quality System by Subscription – so that your device is always covered. The annual plan includes,
FDA and European Management representation
Annual FDA registration and device listing
Maintain regulatory compliance with US and European standards
Initiate and document annual management reviews
Conduct annual quality system audits
Ongoing collection and reporting of quality data
Collection and reporting of supplier performance and follow-up with suppliers on quality issues
Reporting product non-conformance issues and assisting in the implementation of corrective action
Handle customer complaint records and documentation in conjunction with your company
Implementation of company specific documents and changes are billed at competitive rates. For a specific quote, please