Medical Device Assembly and Packaging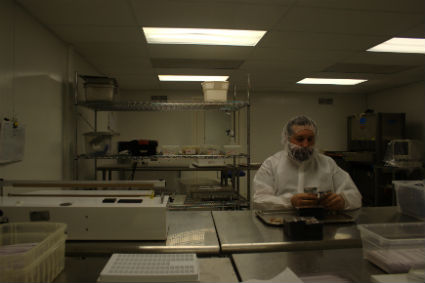 Accumedix provides Clean Room and Non-Clean Room assembly, kitting and packaging of medical devices. Our Quality System maintains full control and has been developed by our management team with over 60 years of medical device quality experience, maintains tight control over all processes.
Customer-specific assembly procedures are developed and executed by highly trained technicians on validated equipment.
Existing clients range from emerging to Fortune 100 companies and include: Dental implants and accessories, neurological electrodes and stimulators, cardiac catheters, electro-mechanical devices, orthopedic implants, surgical implants, opthalmic devices, respiratory devices and others.
Accumedix's efficient quality system and innovative processes provide faster speed to market for small clinical, test and market trials through full production lots.
Our Solutions
Complete Project Management
Product Development
Regulatory Submissions and Consulting
Manufacturing
Material Procurement
Catheter and Tubing Set Assembly (flaring, stretching)
Electro-Mechanical Device Assembly
Solvent Bonding
UV Bonding
Kit Assembly (Kitting)
Hand Assembly
Packaging Engineering
Packaging
Impulse Pouch Sealing
Medical Tray Sealing
Sterilization Coordination
Quality Systems
Supplier Approval, Audit
Lot/Batch/Serialized product management
Shipping
Warehousing and fulfillment