We Commercialize Medical Device Technologies
Full Medical Device Services with Regulatory and Quality Support To Get Your Idea To Market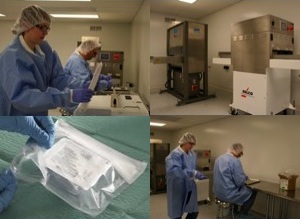 Accumedix provides complete services to develop your ideas into innovative medical devices. We have been in operation since 2001 and are located in Grayslake, IL.
Our Accumedix facility is FDA registered and has obtained ISO 13485 and ISO 13485CMDR certifications for European Notified Body, Canada, DQS, Medical Device Directive and FDA Quality System Reg. 21 CFR Part 820.  ASQ Certified Quality Engineer and Quality Auditor maintained on staff.
Accumedix customers range from individual inventors to Fortune 100 companies. We also provide consulting expertise to our customers on product design, development and manufacturing.  Quality and Regulatory consulting also provided by Accumedix and through our partner  Vantage Consulting.
Why is Accumedix different?
No matter the stage of development, we can help add value to your medical device.
Complete Regulatory and Quality Support

We help you focus on innovation instead of complex quality systems and regulatory processes. Our subscription based Quality System is unique to the industry.

Our Breadth of Experience

We draw on years of experience and top talent from within Accumedix and our trusted partners to make sure your device is commercialized successfully.

Our Process Focus

We'll work closely with you to develop your vision for your product, and make sure you can focus on the product rather than processes and systems.
Our Solutions
We have full-service solutions so that you don't have to navigate medical device quality and regulatory compliance requirements.